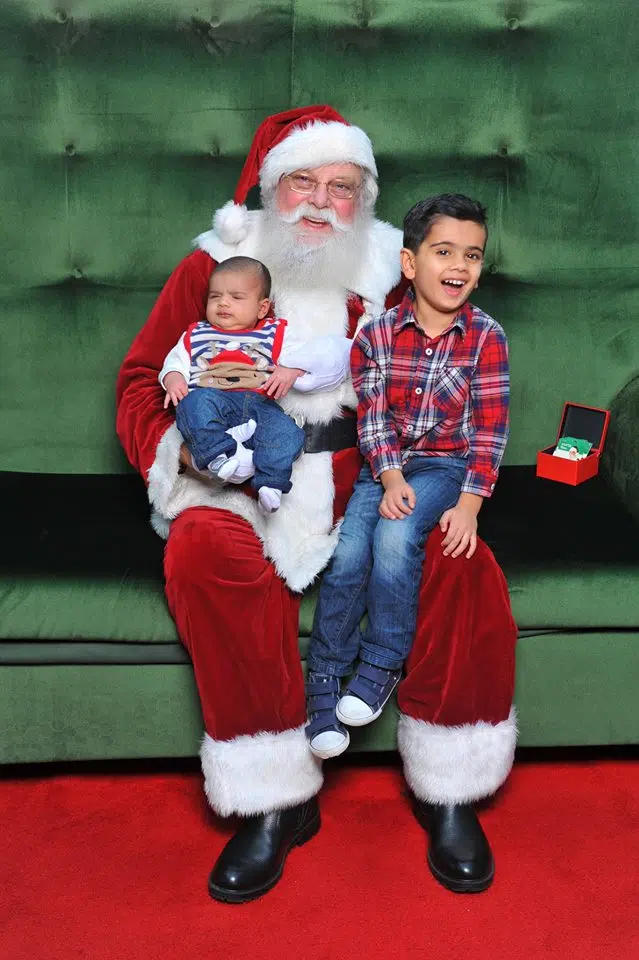 Arjun was crying the other day and as I was walking over to him, I heard Aarav say "Don't worry Arjun, the milk lady is coming." The milk lady, that's my new name. I had to laugh it off. What's not so funny is the milk lady has a new obsession with cookies. I can't stop eating cookies. I was a part of a cookie exchange and came home with 66 different kinds…I pretty much ate them all. I am going to chalk it up to it having something to do with nursing.
Nursing sucks all the energy out of me, and all I want is cookies! Tis the season to indulge right? I'll start the diet and workout plan in the new year as I signed up for a mommy and baby boot camp with Arjun. For now I indulge and enjoy the wonderful holiday season with my boys. They both went to see Santa the other day, and Aarav asked for a big firetruck. (It's already under the tree wrapped and he knows it!) Arjun didn't care for Santa he was looking around for the milk lady.
Good luck to Santa this year as that plate of cookies might be polished off before he gets here!
Is there anything you craved when you were nursing?
Happy Holidays to you & yours!
Simone