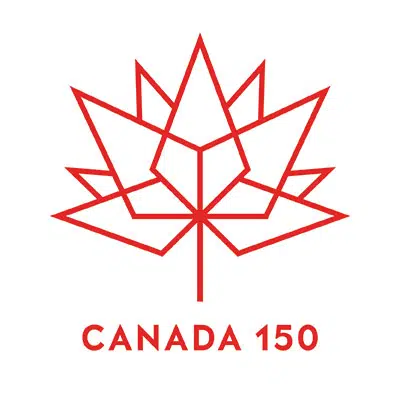 EVERY CANADA DAY EVENT IN BC
Make you Saturday plans now.
Canada 150 Atlantic to Pacific Drumming Celebration
A countrywide drumming event celebrating Canada's 150th anniversary of Confederation and the success of Canadian multiculturalism. All Canadians are invited to participate in this once-in-a-life-time experience. This simultaneous, national drumming celebration aims to achieve a Guinness World Record. • Creekside Park, 1455 Quebec St. • July 1, 10 a.m. • Free
Canada Day at Canada Place
This year's celebration will be a two-day event to commemorate 150 years of Confederation. Highlights include five performance stages featuring Sam Roberts, Fefe Dobson, Emerson Drive, Hey Ocean!, Dragonette, Madeline Merlo and The Matinee; plus a multi-community fireworks show (July 1), a pancake breakfast (July 2) and the Canada150 parade through downtown Vancouver (July 2).
City of Burnaby: Canada Day 2017 with Steven Page
The City of Burnaby hosts a free Canada Day concert and fireworks display to mark Canada's 150th birthday. Highlights include top-notch entertainment including headliner Steven Page (Barenaked Ladies), activities, exhibitors and spectacular fireworks for the grand finale. • Swangard Stadium, Burnaby • July 1, gates 5 p.m. • Free
Surrey Canada Day
Celebrate Canada's 150th with lots of family-friendly events and attractions. Highlights include world-class performances including headliners Hedley, Chilliwack and Magic!; amusement rides, a Canada150 Zone, a zip line, activities for all ages from a Strawberry Tea for seniors to Science World demonstrations for the kids, and a spectacular fireworks finale. • Bill Reid Millennium Amphitheatre, 17728 64th Ave., Surrey • July 1, 10 a.m.-10:30 p.m. • Free
Canada 150 Parade
Floats, marching bands and more! Presented as part of Canada Place's Canada 150 celebrations, the parade is part of a two-day series of events celebrating Canada's 150th. The parade starts at Broughton and West Georgia, travels east along West Georgia, turns north on Burrard, and ends at Burrard and West Pender. • Downtown Vancouver • July 2, 5-6:30 p.m.
Canada Day 2017 on Granville Island
Granville Island goes all out to present a day full of entertainment, music, spectacle, food, fun activities, street entertainment, and more. It's all about celebrating Canada's special birthday, with many of the events free of charge. • July 1
Canada Day at Burnaby Village Museum
The Burnaby Village Museum offers visitors the backdrop of its 1920s village streets, multi-cultural family entertainment including musicians, entertainers, displays and demonstrations. • Burnaby Village Museum, 6501 Deer Lake Ave. • July 1, 11 a.m.-4:30 p.m. • Free admission, carousel rides $2.65, 604-297-4565
Coquitlam Celebrates Canada Day
Recognizing Canada's 150th anniversary, there will be a special focus on Canadian music this year, including the Soundtrack Canada tribute to Canadian singers and songwriters and a Canadian-themed battle of the bands headlining act featuring Off the Record and The Ticket. Audience members will vote for their favourite, and both bands will lead the singing of O Canada before the fireworks finale. The kick off is in Town Centre Park at 12 p.m. with a variety of dance and musical performances starting at noon. • Town Centre Park, 1299 Pinetree Way, Coquitlam, BC • July 1, noon-10:30 p.m. • Free Admission
Canada Day – Fort Langley
Celebrate Canada's 150th Birthday at the site where British Columbia was born. Enjoy multicultural music, cake and ceremony at noon and family activities. Fort Langley's celebration continues at the neighbouring museums: Langley Centennial Museum and the B.C. Farm Machinery and Agricultural Museum. • Fort Langley National Historic Site, 23433 Mavis Ave., Fort Langley • July 1 • Free admission, 604-513-4777
Richmond Canada Day
The City of Richmond is hosting the ultimate birthday party in celebration of Canada's 150th year of Confederation. The brand new Richmond Canada Day in Steveston presented by YVR will feature a free, full-day street party throughout Steveston Village along side the Steveston Salmon Festival. A headline performance by Juno Award-winners Wintersleep and fireworks over the Fraser River will cap off the celebrations. • Steveston • July 1, 10 a.m.-10:30 p.m. • Free
Abbotsford's 150th Birthday Canada Day
Abbotsford's 150th Canada Day celebration features a parade along South Fraser Way at 11 a.m., followed by lots of family-friend fun from 1-10 p.m. including Main Stage entertainment, an Artisan Market, Food Truck Festival, play zones, pony rides, hay rides and a fireworks grand finale at 10 p.m. • July 1, Abbotsford Exhibition Park
Canada Day by the Bay
Enjoy a variety of family-friendly activities from morning to night. Highlights include live music, a Kids Zone with games and activities, the White Rock Firefighters Charity BBQ, 80+ vendors, and a fireworks finale at 10:15 p.m. • White Rock Beach • July 1, 10 a.m.-10 p.m. • Free
Canada Day Celebration: My Canada, My Maple Ridge
The colour guard party leads a parade into the park at the start of the formal protocol ceremony and awards presentations. Enjoy three stages presenting arts, culture, music and dance; plus activities; a Farmer's Market; a fire department community barbecue; children's games and more. • Memorial Peace Park, 224th Street & McIntosh Avenue, Maple Ridge • July 1, 10 a.m.-7 p.m.
Red and White Picnic The Canada Day
Red & White Picnic takes place at John Lawson Park in West Vancouver on July 1 from 2 p.m.-10:30 p.m. Bring a blanket or a lawn chair, pack a picnic or choose from a variety of food vendors and enjoy a pleasant evening of fresh air, amazing views and live entertainment.
Canada Day at the Peak of Vancouver
Wear your red, wave the Canadian flag with pride, and enjoy all of the festivities the mountain has to offer. Try your hand at axe-throwing, show off your hockey skills at our puck shoot-out and capture a keepsake photo with our mascot Grizwald the Bear. Take in Canadian movie classics in the Theatre in the Sky, enjoy live music and be sure to catch the special Canada 150 edition of the World Famous Lumberjack Show. In honour of Canada's 150th birthday, be part of history as Grouse Mountain attempts to break the Guinness World Reord for the "largest human maple leaf." • July 1
North Vancouver Celebrates Canada's 150th
This free event includes fun things to see and do for all ages! Highlights include main stage entertainment featuring live music and dance performances, plus roving performers, food trucks, lots of family-friendly activities and more. • Waterfront Park, North Van • July 1, noon-4 p.m.
Canada 150 Evening Event: North Vancouver
A special Canada 150 event hosted by the Rotary Club of Lions Gate featuring a free concert in the park. This new event will include live music, a number of Vancouver's favourite food trucks, a beer garden featuring Red Truck Brewing, and a great location from which to watch Vancouver's Canada Day fireworks. • Waterfront Park, North Van • July 1, 6:30-10:30 p.m.
Chilliwack Canada Day 150
Start your morning with a delicious pancake breakfast at the Evergreen Hall, followed by lots of family-friendly activities at Townsend Park including crafts, bouncy castles and a ride-on train. Catch a performance at the Prospera Community Stage, browse the pop-up market and get some eats at one of the local food trucks. The evening's festivities features musical performances, the Opening Canada Day 2017 ceremonies and a fireworks finale. July 1, 11 a.m.-10:30 p.m. Townsend Park, 45130 Wolfe Rd., Chilliwack
New Westminster: Canada Day 2017
A day of fabulous fun and celebrations for the entire family. Activities include arts and heritage workshops, community groups presentations and diverse performances that celebrate the story of Canada. • Queen's Park Bandshell, New West • July 1, 11:30 a.m.-3:30 p.m.
Canada Day in Delta, Ladner and & Tsawwassen
Celebrate Canada Day in a big 150th birthday way at three celebrations around the Delta area. • Chalmers Park in North Delta presents fireworks, children's activities, barbecue food vendors, live music and an official ceremony. |Kirkland House in Ladner, 12:30-4 p.m., will have live music, children's rides and games, a family picnic, and a performance by the Delta Police Pipe Band. | Diefenbaker Park in Tsawwassen, 10 a.m.-1 p.m. for hot dogs and drinks, birthday cake, live entertainment, face painting, and official ceremony and cake cutting.
Port Moody's Canada 150 Zone
In honour of Canada's 150th birthday, Port Moody is organizing a special Canada Day celebration. Spend the day at beautiful Rocky Point Park, hang out with Recreation staff playing games and winning prizes, join in a community art project with one of the community partners and try your hand at ring toss and mini-golf. At 9 p.m. take in a concert featuring Canadian rock legends, Trooper, followed by a spectacular fireworks show over the Burrard Inlet at 10:30 p.m. • The Zone is located adjacent to the Golden Spike Days at the Rocky Point Boat Launch, Port Moody • July 1, 11 a.m.-6 p.m. • Free
Mt. Lehman Canada Day Parade
Celebrate Canada's 150th Birthday in historic Mount Lehman and enjoy the annual Canada Day parade. • 6418 Mt. Lehman Rd., Abbotsford • July 1, the coffee is on at 8 a.m., and the parade starts at 9:30 a.m. • Free
Canada Day Celebrations in Whistler
Whistler celebrates the entire week with street entertainment, special events and free concerts – it's a party no matter where you're from and this year it's Canada 150 so it will be extra special! Celebrate with free concerts, crafts, a parade through the Village Stroll and cake. 1-800-944-7853
Canada Day at West Coast Railway Heritage Park
Celebrations include: Speeder rides, mini rail steam, electric and gas engines each with a story of Canada. Fun zone with mini-golf, face painting, bouncy castle and lots more fun for the kids. Take a historic walking tour and hear the story of how the railways built Canada. • West Coast Railway Heritage Park, 39645 Government Rd., Squamish • July 1, 10 a.m.-5 p.m. • Free, 604-898-9336
Dominion Day – Canada 150 Celebration
Celebrate Confederation by exploring your local history. Take a guided tour at noon or 2 p.m. and hear the whole story of Harrison Mills and the Kilby Family, then join us under the Willow Tree for a tasty barbecue. • Kilby Historic Site, 215 Kilby Rd., Harrison Mills • July 1 • By donation, 604-796-9576
Hope Canada Day 2017
Day time activities in Memorial Park will include the Hope Motorsports Group Classic Car Show, a KidZone with games, face painting, and live music. n the evening, head over to Sixth Avenue Park for some more great performances and activities. This year, live entertainment will include a performance by the Modini Drum Line and multiple award winning music artists, including Jayme Knyx, Rockin' Chair, and Canadian Idol finalist Jaydee Bixby. There will be plenty of children's activities and, of course, fireworks! • Hope, B.C. • July 1, 8:30 a.m.-10:30 p.m., 604-869-2304
Canada 150 Celebrations with 54.40
Iconic Canadian band 54.40 will help us celebrate Canada Day 150 right with a free concert. Other highlights include the Canadian kids bike parade, pony rides, a kid zone bouncy castle and ParticipACTION 150 area, a firetruck display, Laughing Lumberjack comedy shows and interactive axe throwing, Chimera Theatre shows and interactive performances. • Sun Peaks Resort, 1280 Alpine Road, Sun Peaks, B.C. • July 1 • 250-578-5388
Canada 150 Celebrations: Manning Park
Celebrate Canada's 150th birthday with this special event. Highlights include a barbecue, kid's crafts, face painting, Canadian music, community partners, historical entertainers, and free Canada Day cupcakes! • Lightning Lake Day Use, 7500 Hwy. #3, Manning Park, B.C. • July 1, 11 .am.-3 p.m.
VANCOUVER ISLAND
Spirit of 150 Victoria
Enjoy 11 days of free outdoor events in the beautiful Inner Harbour and commemorate our nation and Victoria's multicultural artistry. Enjoy diverse food and beverage offerings and main stage entertainment including headliners Tegan and Sara (June 30) and the Arkells (July 1), plus a spectacular Canada Day fireworks display on July 1. • Victoria, B.C. • June 21-July 1
Nanaimo 150
Highlights include a Kids Zone, food vendors, live entertainment, interactive booths, a Commemorative Bathtub Run from Nanaimo to Vancouver, a community stage, the Nanaimo 150 Celebration Show and a fireworks finale at dusk. • Maffeo Sutton Park, Nanaimo, B.C. • July 1