There's nothing quite like rolling the windows down on a sunny summer day and BLASTING your favourite songs!  These are some of our favourite summer songs.  It was tricky to narrow it down because there are so many that we like but these are just a few:
Ruby –
When I was a kid, I would strut all around my neighbourhood with my Sony Walkman and I thought I was the coolest thing goin'.  This song blasting through my bright yellow headphones.  I dressed a bit like the Fresh Prince, I rocked a charming mushroom cut, and of course I fell off the jungle gym at the park by my house leaving me with a SUPER fun cast to rock all summer: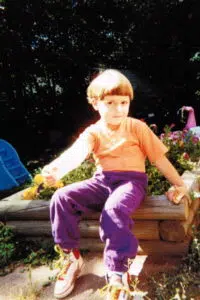 Fast forward a few years to this fun track:
This song was my JAM in 2005! My friend Anna drove a white Misubishi Lancer and we used to cruise around in it with this song blaring out of the speakers.  I'm honestly surprised we didn't do permanent damage to the sound system!  This is us in the Lancer with some sunglasses we found in the glove compartment (because obviously it was her Mom's car!):
Ruby & Anna 2005 – Bad Camera, Bad Glasses, Bad Hair
Leslie – 
The lyrics in this song say, "When I met you, I said my name was Rich" so it was kismet when I fell in love with a boy named Richard from the UK while visiting Harrison Hot Springs.  We spent one MAGICAL evening together before my brother showed up on his roller blades and told me I was late for curfew.  Back then, there was no such thing as "social media" or cell phones, really… maybe there were cell phones but I didn't have one.  So, I never saw Richard again.  All I had was this song, my tears, and my Abercrombie & Fitch.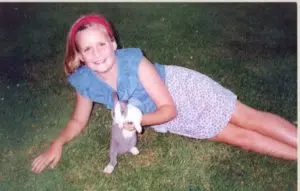 Leslie & Mickey the Rabbit that had to be taken to the "rabbit farm"… – Summer – Year Unknown
Another perfect summer song from 1999:
This was the ultimate soundtrack to my summers as a kid from riding my purple banana seat bike up to the Petro Can to get a Fun Dip to summers at Hammond Pool in Maple Ridge (represent!)
Producer Joey – 
It was 2008, it was my first part-time job, and this song was always on the radio so I would pump it up for my commute.  As I made my way to Canadian Tire I would listen to this song and imagine all of the things I would accomplish "when I grow up."  I guess I sort of ended up with "groupies"… that's what Ruby & Leslie are, right?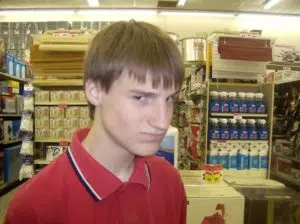 Producer Joey 2008 – Blue Steel at Canadian Tire
One summer later, this was my JAM:
Loaded up the car with some friends from High School and this song feels like the soundtrack to that road trip because we listened to it over and over and over again.