Introducing the cutest marketing gimmick new addition to the Star Wars lineup since Ewoks, Porgs! This penguin, teddy bear, little squishy is our new favourite thing from a movie we haven't even seen yet, so what are they all about?
In a new interview with Lucasfilm Story Group's Pablo Hidalgo, he reveals that porgs are native to the island that Rey and Luke begin their training together at the beginning of Star Wars: The Last Jedi. Much like puffins, they can be found building nests along the island's cliffs.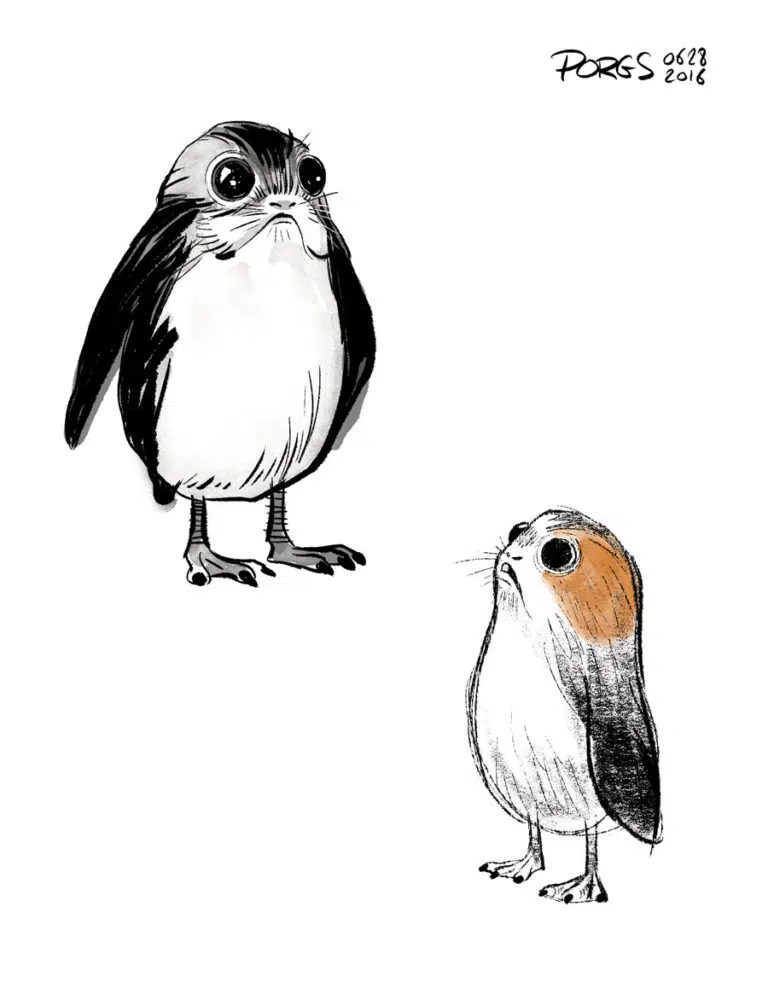 He also notes that they are more curious than skittish, and the hatchlings are called porglets. The porgs are used both in practical and digital effects, to blend more seamlessly into the Star Wars universe.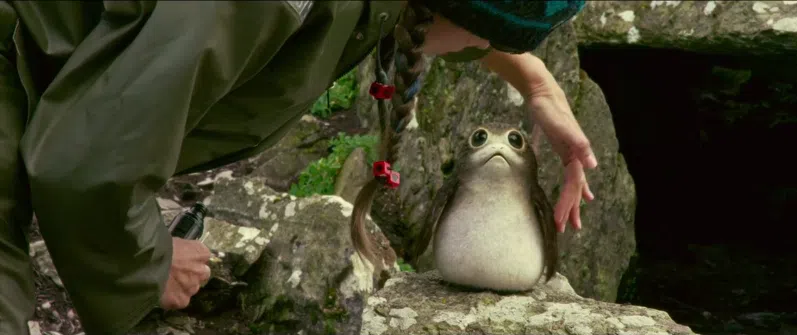 You can see more Star Wars: The Last Jedi footage from this behind the scenes sizzle real from D23 last week.