Finally, you too can be as cozy as a Hungarian Horntail in a cave with this lush new home collection from Pottery Barn Teen, and Harry Potter! Enter the secret code "HOGWARTS" for a brief look at the new collection.
Using our very own Time Turner, we've managed to get an even closer look at the new line of products.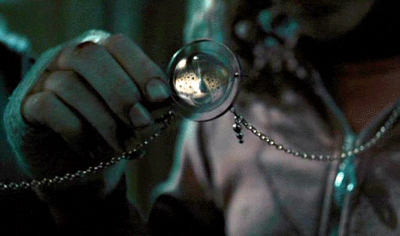 First up is this beautiful Golden Snitch clock that you don't even need to kiss to open! (Presumably)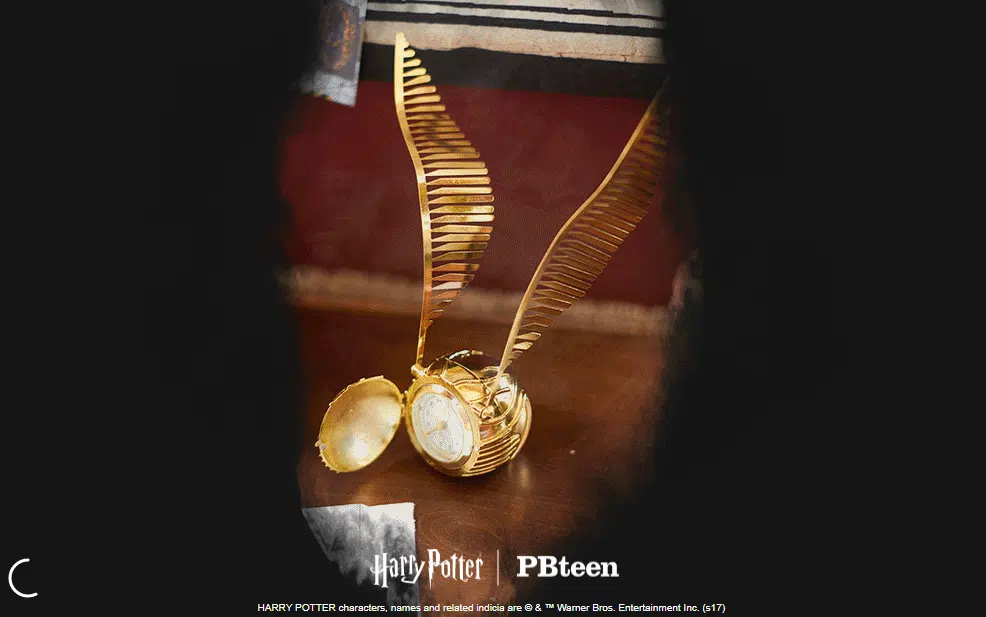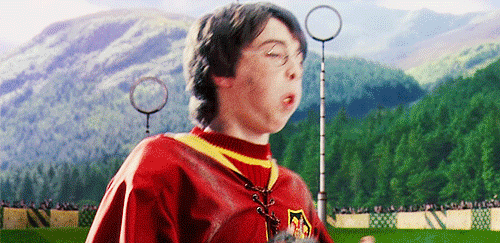 Next is this lush bedroom set fit for any Headmaster. We're not sure exactly what parts of this will be included in the set, but if you look closely at the bedspread you'll spot Unicorns, a stag and doe, Hedwig in a cage, and an Expecto Patronum pillow to keep the Dementors away!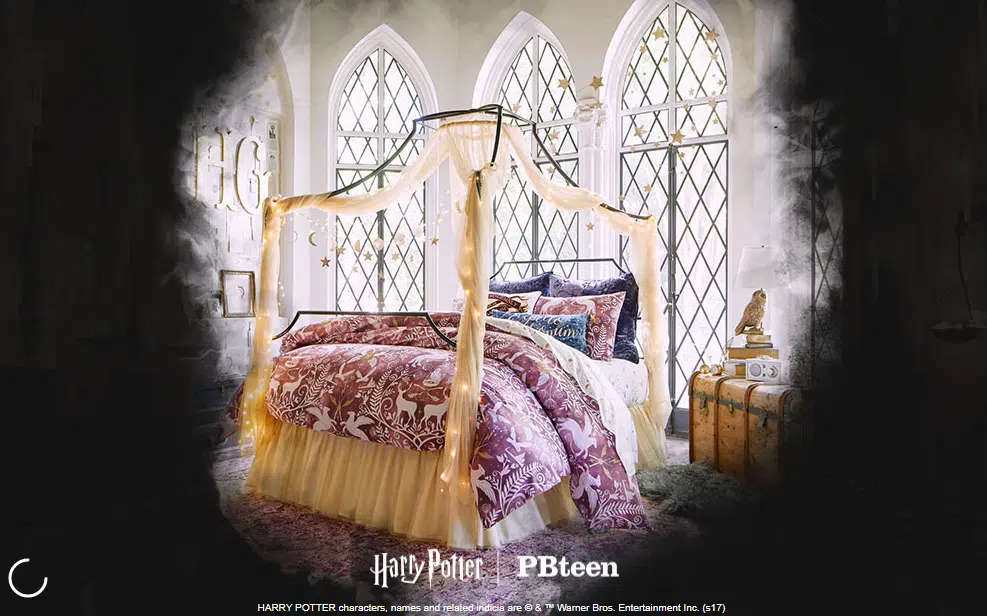 There have been many house scarves on the market, but you know this one from Potter Barn would be extra lush.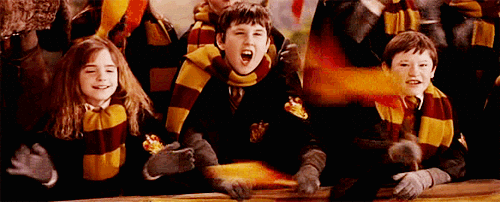 The last thing we get to look at is this adorable and cozy looking bunk bed set. Here you'll see Hogwarts crested pillowcases, and Daily Prophet newspaper duvet covers.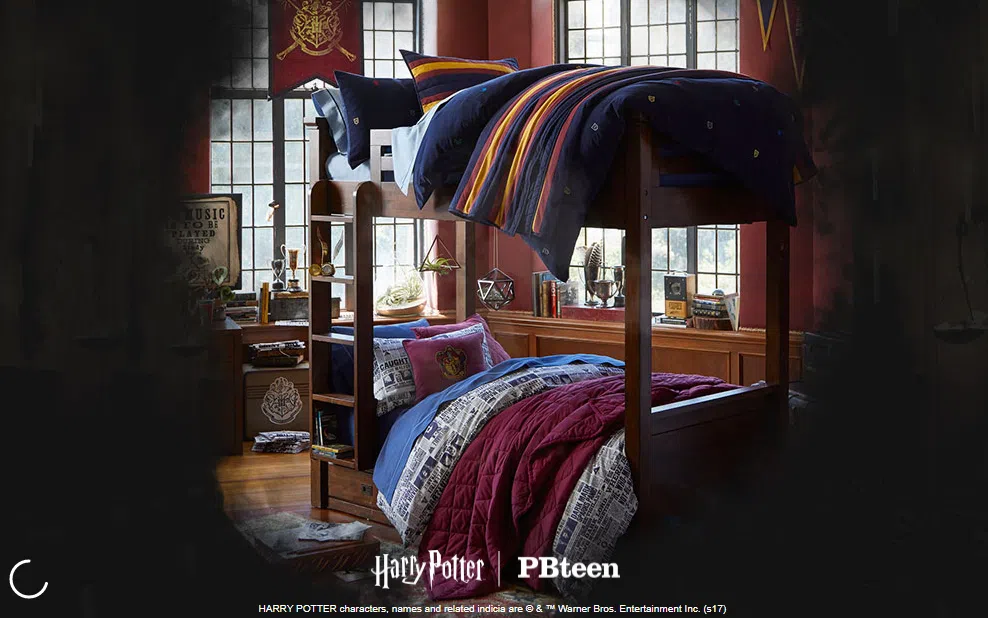 I'm not too old for a bunk bed am I?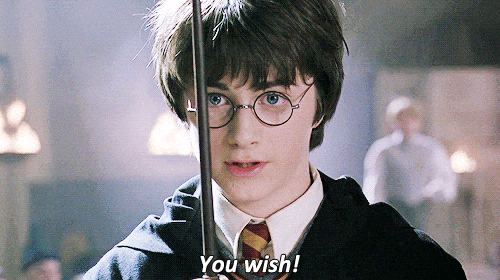 Header image source