Okay.. Taylor Swift hasn't announced any Vancouver dates yet and unfortunately it looks like this time around she'll be skipping BC…
Tears aside, it seems Taylor's concerts aren't exactly the hot ticket item they were last time around. Remember when BC Place sold out within days and everyone was Taylor crazy?
Well.. not this time around. Of her 34 tour dates in North America that are on sale, NONE are close to being a sell out! Is Taylor less popular? Is it because the dates were announced at different times?
Honestly, who knows!
But after looking at her tour stop in Seattle, maybe it has something to do with crazy increase in ticket prices?
$180 CA in her last tour would have got you an amazing premium seat on the floor at BC Place. This time around in Seattle, $180 CA barely gets you in the door! We're talking last row seats in the huge stadium the Seahawks play out of!
Want a seat on the floor that cost $180CA last time? That'll cost you a whopping $550 US this time around!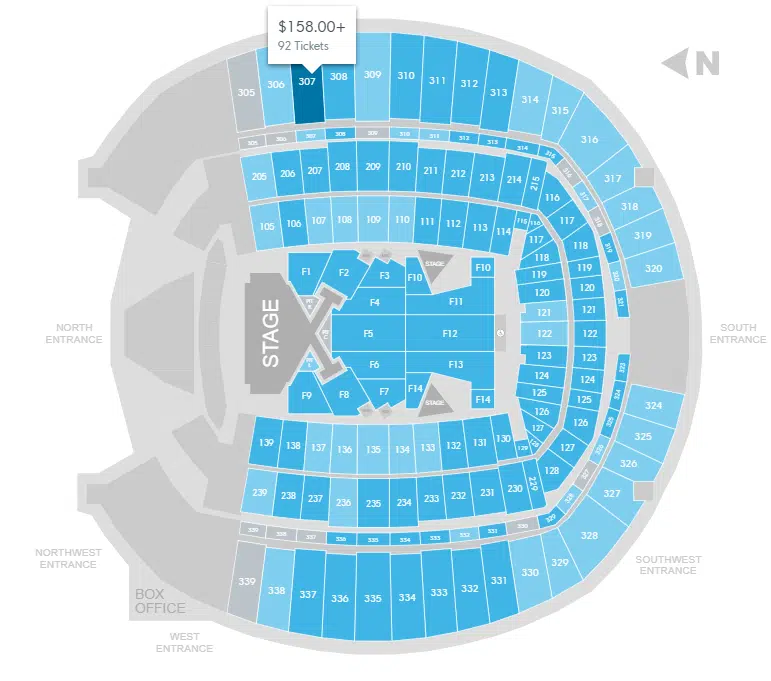 Let's hope if Taylor comes to Vancouver eventually the ticket prices aren't the same as Seattle.
Would you pay that much to see Taylor?