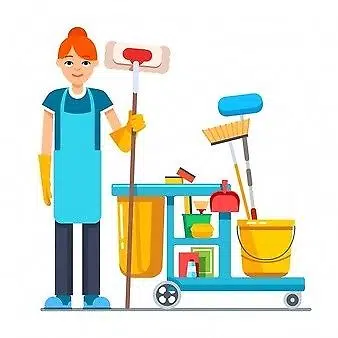 I totally agree! Me and my husband used to fight about cleaning all the time. The we got help and all was good. Not we don't have help again and we are back to fighting about it! Argh!!!
If you've ever lived with another human you know how easy it is to come to blows about who's doing more housework. So it's not surprising a new study reveals spending your hard-earned cash to hire a maid could improve your relationship with your partner.
Researchers from Harvard Business School and UBC analyzed seven studies, involving a total of over 3,000 people, and found those who spent more money on time-saving purchases felt happier about their relationship. Why? Because the purchase protected the couple from the negative impact of relationship stress and enabled them to enjoy more quality time together. The finding held even when controlling for income.
Study authors wrote, "Building on the insights from the current research, companies might want to consider providing employees with time-saving vouchers that employees can give to their partners during work trips, as a way of providing social support to their spouses while they are away. These benefits could be particularly helpful for reducing conflicts pertaining to work and family life."
Do you agree?