Hey! Producer Jaclyn here!
As you may have heard on Friday, April 20th I got MBJ permanently tattooed on my foot live on air. WHY?! WHAT DOES THAT MEAN?! Well here is the back story….
A few months ago I saw black panther and instantly fell in love when Erik Killmonger wandered onto the screen AKA the one and only Michael B Jordan. HOT DAMN.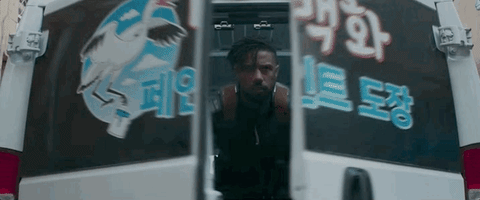 So of course I jumped right onto my group chat with Ruby, Leslie & Scooter (after the movie, I wasn't texting in the theatre don't worry) and expressed my feelings of HOT DAMN MICHAEL B JORDAN and from this the MBJ snowball began to roll.
I started responding to the group chats in MBJ GIFS. I'd get messages like "Jaclyn we're going to Starbucks come outside if you wanna come!" responding: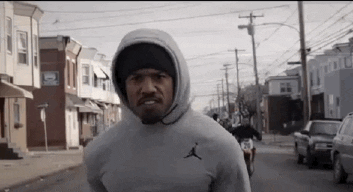 Or just sending this for no reason at all: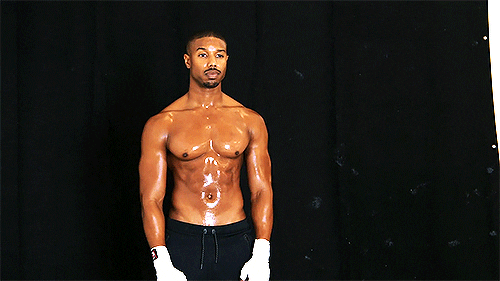 So of course when news broke that there was a girl who tweeted that she clenched her teeth so hard when Michael B Jordan came on the screen in Black Panther that she broke her retainer & the man himself responded to her; Ruby, Leslie & Scooter brought me into the studio and told me live on air to see my reaction – OF COURSE I was like UGH I could have done that. We sent him a tweet but of course that wasn't enough and we joked about me needing to step up my game to hear from him… but it ended there and that was all.
WELL last week another story broke of a girl that brought an MBJ cardboard cutout to her prom and once again he responded, SO I was brought into the studio again to have the story told to me on air and I was like COME ON! (Jealous of course) this time the joke escalated a little bit more to okay we have to do something bigger to get his attention, what can we do?! Well Scooter and the jokester that he is suggested that we tattoo his name on me – "HE'LL FOR SURE RESPOND". We laughed and then when we went off it we were like…. well….. should we?! We brainstormed a little threw some ideas out there, had some fun with it and were like alright we can make it happen friday lets just say "Fu** it" and go for it!
We are all very easy going and like to have fun and push the limits and at this point it was a bit like alright, we want to one up all these other stories so let's just do it!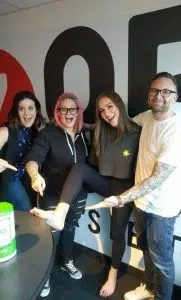 First thing we needed to reach out to a tattoo artist and so when we mentioned it on air we ended up receiving an email from Anna Crow who is an INCREDIBLE tattoo artist and so kindly said she would come in and do the tattoo for me! So at that point it was kind of like.. well we are doing it!  At this point we are bombarding Michael B Jordan on Twitter and Instagram tagging him in everything… crickets… crickets…
So we though well maybe once I actually get the tattoo… then MAYBE. On comes Friday which you can watch the LIVE FB if you click HERE.
Anna came in, she did the tattoo live on air, I was shaking like crazy (this is my second tattoo by the way) and I LOVED IT! BUT we still haven't heard from Michael B Jordan…. so we need YOUR help! Tweet him, tag him in Instagram's, do whatever you can to spread the word and help us get in contact with MBJ!
It's all fun and games but we are determined to get a response maybe even get him on the phone!!!
My Handles:
Instagram: jaclyntats
Twitter: jaclyntatay
Michael B Jordans Handles:
Instagram: michaelbjordan
Twitter: michaelb4jordan